Credentials
Credential Defined
A credential confirms an individual's qualifications and professional competency in a specific industry.
The Value of a Credential
Credentials ensure that you are learning new skills or adding knowledge to your existing resources all the time.
No matter how the workplace evolves or develops with time, you are always well-equipped to deal with the ever-changing advances in the technological or professional arena. Credentials can lead to promotions, salary increases, a better understanding of the work and most importantly the satisfaction of professional achievement.
---
Scholarships and Awards
Each year the Center for Credentialing & Education (CCE) in partnership with the NBCC Foundation provide financial assistance in the form of scholarships and awards to CCE credential holders.
2019 CCE Professional Development Awards
Congratulations to the 2019 CCE Professional Development Award winners. Recipients receive $500 to advance their professional identity and development as a CCE credential holder.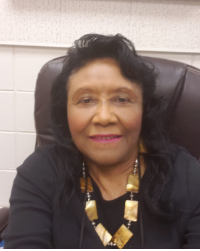 Dr. Gloria Dansby-Giles

Madison, MS
Dr. Dansby-Giles is a professor of counselor education at Jackson State University in Jackson, Mississippi. She has served as ethics chair of the American School Counselor Association, as Southern Region vice president of the American School Counselor Association, as a board member of the Mississippi State Board of Examiners for Licensed Professional Counselors, and on the NBCC Foundation Minority Fellowship Program Advisory Council. Dr. Dansby-Giles is currently president of the Capitol Area Counseling Association, and her goal is to pursue the Board Certified–TeleMental Health Provider (BC-TMH) credential to strengthen her skills in the area of telemental health counseling.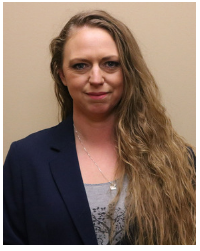 CodyAnne L. Chambers

Ripley, NY
Chambers is an employment facilitator currently partnering with a local probation office to provide cognitive behavioral interventions and job readiness training to high-risk probationers. Chambers is a Certified Rehabilitation Counselor and Global Career Development Facilitator (GCDF). She holds several facilitation certifications from the National Institute of Corrections, allowing her to train professionals from across the state in workforce development and employment retention. Chambers' goal is to leave people with a new perspective and a hunger for knowledge.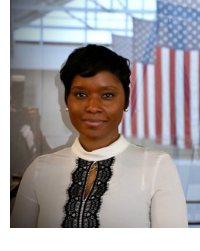 K. Toi Washington-Simon

East Elmhurst, NY
Washington-Simon is a licensed professional counselor (LPC) and licensed associate marriage and family therapist (LFMTA). She received her bachelor's in communication arts and master's in counseling from St. John's University in Jamaica, New York, and an EdS in marriage and family therapy from The College of New Jersey in Ewing. She is pursuing her Doctorate of Marriage and Family Therapy (DMFT) at Northcentral University. As a recipient of the Professional Development Award, she plans to earn her Board Certified-TeleMental Health Provider (BC-TMH) credential so she can continue serving individuals in marginalized communities.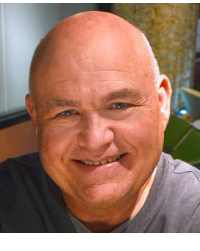 Dr. Kirk G. Bowden

Gilbert, AZ
Dr. Bowden, LPC, LISAC, MAC, NCC, is the faculty chair of the Addiction and Substance Use Disorder Program at Rio Salado College in Tempe. He is a past president of the National Association for Alcoholism and Drug Abuse Counselors, the Association of Addiction Professionals, and is a member of the board of directors and past president of the International Coalition of Addiction Studies Education. He served for 13 years on the Arizona Board of Behavioral Health Examiners, including two terms as chair. Dr. Bowden chairs the American Counseling Association's Publications Committee, serves as an advisory editor for the International Journal of Mental Health and Addiction, and chairs the editorial review committee of Advances in Addiction & Recovery. He has also served on several SAMHSA steering committees.
Applications for our annual Center for Credentialing & Education (CCE) scholarships and our rural, military and research scholarships are officially open!
More than 25 awards are available for counseling students and professionals, ranging from $500 to $8,000. The application deadline is July 31, 2020. Learn more or apply at https://nbccf.org/programs/scholarships.