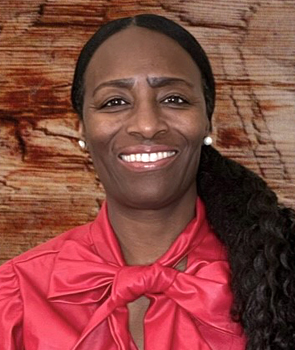 South Carolina State University, Ed.D., Educational Administration
South Carolina State University, Ed.S., Educational Administration
Georgia Southern University, Ed.S., Counselor Education
Georgia Southern University, M.Ed., Counselor Education
University of West Georgia, B.A., Psychology
Key Expertise:
School Counseling, College Access, Diversity, Equity, and Inclusion, Social-Emotional learning, Employee Wellness, and Mental Health Parity.
CV:
If your organization would like to have Kim Jackson-Allen speak to your group, please contact: leadership@cce-global.org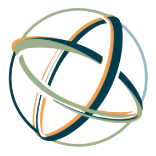 Kim Jackson-Allen
Ed.D., NCC, NCSC, LPC
Dr. Kim Jackson-Allen is a dynamic leader who holds herself and her profession responsible for ensuring that every individual can benefit from the services of a comprehensive school counseling program. Dr. Jackson-Allen's education includes an Ed.D. and Ed.S. in Educational Administration from South Carolina State University in Orangeburg, South Carolina, an Ed.S. and M.Ed. in Counselor Education from Georgia Southern University in Statesboro, Georgia, and a B.A., Psychology, from the University of West Georgia in Carrollton, Georgia.
Dr. Jackson-Allen currently serves as a Wellness Coordinator with the Savannah-Chatham County Public School System in Savannah, Georgia where she leads the district's initiatives to improve the health and wellness of all students, faculty, and staff. In collaboration with the SCCPSS School Counseling Department and partnerships with relevant community organizations, she carries out the tasks associated with service implementation aimed at providing education, training, and support of wellness needs of students, faculty, and staff.
Her current position is a seamless segue from her previous position as a professional school counselor where she assisted in planning, directing, and coordinating a school counseling program; served as a consultant among administrators, teachers, and parents; provided academic and personal counseling to students; performed administrative duties related to guidance, curriculum, and instruction; managed a student database management system; and promoted college access and appropriate postsecondary options for all students. Her research areas of interest include college access, especially for underserved populations, diversity and equity, social-emotional learning, employee wellness, and mental health parity.
Dr. Jackson-Allen is an affiliated member of the American School Counseling Association (ASCA) and the Georgia School Counseling Association (GSCA). In addition to being a member of these organizations, she has served in various capacities as a conference presenter, an awards reviewer, scholarship reviewer and committee chairperson, new school counselor mentor, proposal reviewer, faculty member, and subject matter expert.
Additionally, Dr. Jackson-Allen is active in her community as a member of the Savannah Alumnae Chapter of Delta Sigma Theta Sorority, Incorporated where she chairs the Educational Development Committee and is also a member of both the scholarship committee and strategic planning committee. She also serves on the Board of Directors for the Economic Opportunity Authority (EOA) and Step-Up Savannah. Her avid pastime is retail therapy, with the distinguished title of being a bargain shopper.